Disassembly of the SNES, by Sxerks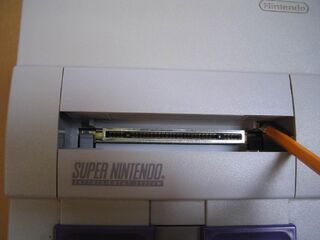 There are Six special screws on the bottom of the SNES.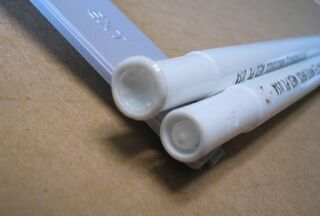 This is a melted pen end that was pushed on the screw to get the correct imprint.
This tool does not work, as the screws are too tight and the plastic strips-out.
This tool is made using either a 3/16 inch or 5mm socket with a U shaped paper clip
in the end to grab the screws.

There are other tools you can buy for 5-10 dollars online.